THE PROCESS
Upstate Coffee Roasters™ takes a sample from every small batch of roasted coffee to perform sensory tests and tastings to ensure that your coffee is roasted to our high-quality of standards. Our cupping exams and meticulously detailed notes are the most intimate ways to ensure our coffee, to your cup, is precisely how we want it to be.
Cafe? Bead & Breakfast? Ski Resort? Non-Profit? Bakery? Brewery? Distillery?
LET'S COLLABORATE TOGETHER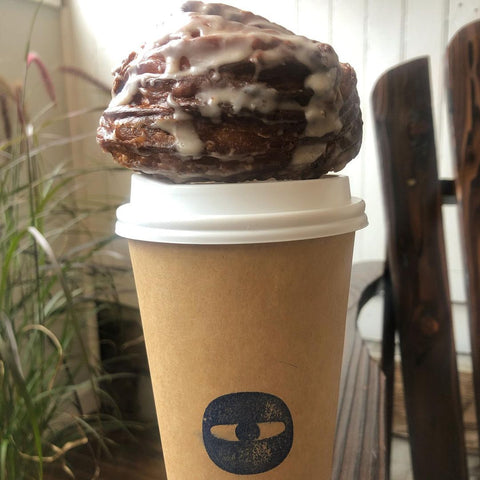 *Coffee Roasted for Sleepy Forest Bakeshop
Upstate Coffee Roasters™ provides private label roasting services for Cafes, Bakeries, Non-Profits and Resorts.
We have low minimum order requirements, low set-up charges and the ability to help create your own private label and blends.
*We can even do private labeled coffee pods!!!!!
*Coffee Roasted for Sleepy Forest Bakeshop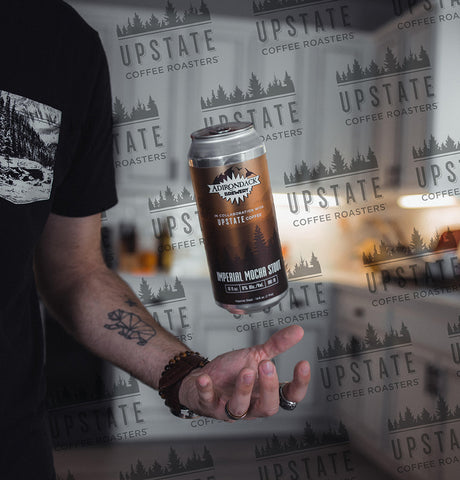 *Beer collaboration with ADK Brewery
Upstate Coffee Roasters™ also roasts the brand, Upstate Coffee™ that can collaborate in fun projects with Breweries, Distilleries, BnB's and CBD manufactures.
Upstate Coffee™ loves to collaborate with New York businesses!
Let's see if our brands can work together on something special.
*Beer collaboration with ADK Brewery